Regular price
Sale price
HK$268.00
Unit price
per
Sale
Sold out
這款特別輕盈的造型噴霧能提供24小時的蓬鬆感。其配方含97%的天然成分,富含米蛋白提取物和莧菜,為細軟髮質提供增密效果,不會使頭髮變得沉重。頭髮變得更加美麗:更加濃密、有光澤,散發出迷人的光彩。
增密作用- 從根部自然塑造蓬鬆感- 容易打理
這款質地細緻、透明的質地噴霧能很好地覆蓋頭髮,並散發著豆蔻味道的木質香氣。易於攜帶,它的小巧尺寸會伴隨您一整天。
不含酒精 - 不含矽靈 - 純素.                                                                                                
This exceptionally light styling spray provides volume for 24 hours. With 97% natural ingredients, its formula enriched with rice protein extracts and amaranth, offers a densifying effect to fine hair without weighing it down. The hair is sublimated: denser, shinier, it shines with beauty.
Densifying action - Natural volume from the roots - Easy to style
Sprayed as a fine, transparent mist, this texturizing spray spreads well over the hair and envelops it with a woody scent with notes of Tonka bean.Easy to carry around, its compact size will accompany you all day long.
Alcohol free - Silicone free - Vegan
頭髮皮質的直徑因個體而異,直徑越小,頭髮就會越細、越稀疏。儘管這種直徑主要由基因因素決定,但也可能是營養攝入不均衡或使用過於激烈的護理產品所導致,這些因素會使頭髮纖維缺乏健康生長所需的營養。頭髮看起來扁平,即使經過吹乾後,體積效果也很快消失。
使用豐富的護髮素或髮膜可能會使頭髮變得沉重、油膩,甚至更加扁平。專為細軟髮質而設計的增蓬護髮素可以幫助恢復頭髮的蓬鬆感和質感。                         
The diameter of the hair's cortex varies according to individuals: the smaller it is, the finer the hair and the less dense it is. While this diameter is mainly determined by genetic factors, it can also be the result of an unbalanced diet or the use of overly aggressive treatments that can deprive the hair fibre of the nutrients it needs to grow healthy and strong. The hair then looks flat and even after blow-drying, the volume effect quickly fades.
Applying rich conditioners or masks can make the hair heavy, greasy and even flatter. A volumising conditioner, specially formulated for fine hair, can help restore body and substance.
這是一款植物配方,含有97%天然成分,不含矽靈和硫酸鹽。
主要天然活性成分:
-莧菜:莧菜是一種古老的穀物,含有高蛋白質,由氨基酸組成,這些物質是頭髮的天然成分。它的小分子可以滲透到頭髮纖維中,與頭髮的內部結構結合。這增加了頭髮的直徑,增加了蓬鬆感。在Lazartigue,我們不使用任何合成的增蓬劑。
-米蛋白:米蛋白由氨基酸組成,這些氨基酸是頭髮的天然結構單元。因此,它們具有蛋白質結構,可以附著在頭髮表面,提供髮量和質感,而不會使頭髮變得沉重,這歸功於靜電斥力現象。在Lazartigue,我們使用水解米蛋白,其分子更小,易於滲透,並增強其功效。                                                                                                                                                                A botanical formula with 97% of ingredients of natural origin, silicone-free and sulphate-free.
Main active ingredients of natural origin :
    -Amaranth: Amaranth, an ancestral cereal, has a high protein content and is composed of amino acids, substances that are natural constituents of hair. Its small size allows it to penetrate the hair fibre and bind to the hair's internal structure. This increases the diameter of the hair and increases the volume. At Lazartigue, we do not use any synthetic volumising agents.
   -Rice proteins: Rice proteins are made up of amino acids, which are the natural building blocks of hair. They therefore have a protein structure that allows them to attach to the hair surface to provide volume and substance without weighing it down, thanks to an electrostatic repulsion phenomenon. At Lazartigue, we use hydrolysed rice proteins, which are smaller in size, to facilitate their penetration and amplify their effectiveness.

INCI:
AQUA/WATER/EAU, PROPANEDIOL, 1,2-HEXANEDIOL, CAPRYLYL/CAPRYL GLUCOSIDE,
HYDROLYZED RICE PROTEIN, PANTHENOL, SACCHARIDE ISOMERATE,
ETHYLHEXYLGLYCERIN, POLYGLYCERYL-3 COCOATE, AMARANTHUS CAUDATUS SEED
EXTRACT, PARFUM (FRAGRANCE), POLYGLYCERYL-10 LAURATE, SODIUM BENZOATE,
CITRIC ACID, SODIUM HYDROXIDE, SODIUM CITRATE, TOCOPHEROL, COUMARIN.
Texture : Transparent texturizing spray
Perfume : A woody olfactory note, inspired by a bean and sap that together form the gourmet essence of the Coumarou, the Tonka bean tree.
Share
View full details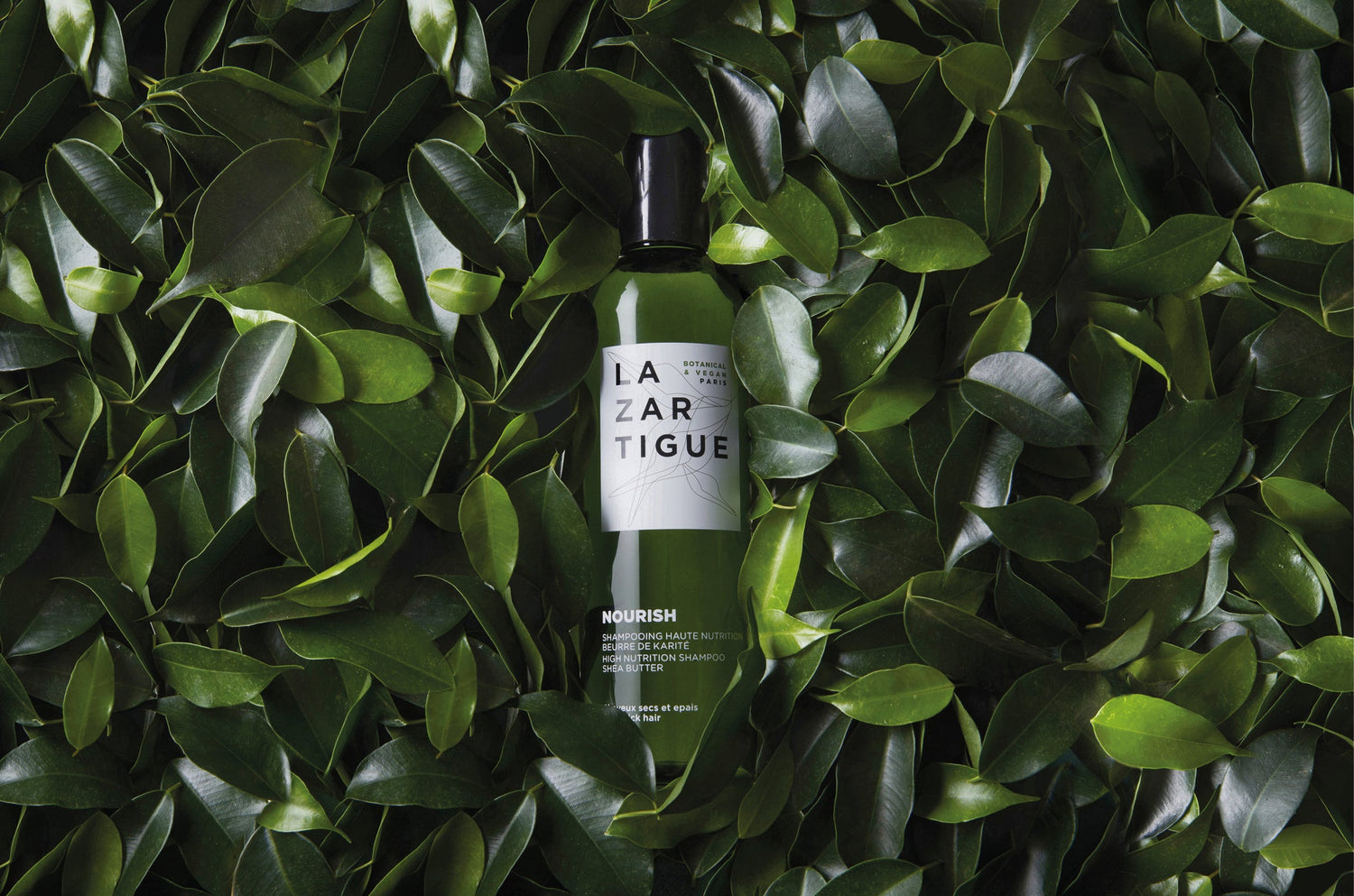 LAZARTIGUE, THE RENEWAL
Jean-François Lazartigue, a visionary '60s hairdresser, is one of the first to recognize the notable virtues of botanical ingredients on the hair health and to offer personalized haircare treatments. Today, we continue to embody his passion and values through our products. Our promise remains the same: expert and green hair care for naturally beautiful hair.