Regular price
Sale price
HK$468.00
Unit price
per
Sale
Sold out
Fortify Shampoo含有豐富的瓜拉那和蓖麻油,能夠增強虛弱的頭髮,並減緩脫髮。日復一日,頭髮變得更加堅強和耐用。
Fortify Shampoo, enriched with guarana and ricinus, strengthens weakened hair and slows hair loss. Day after day, hair is stronger and more resistant.
每根頭髮都有一個2至6年的生命週期,在整個人生中都在更新。因此,根據季節每天掉落100至200根頭髮是正常的。超過這個數量,頭髮脫落就是異常的,需要適合個人情況的治療來解決。頭髮變薄是由於特定事件或由遺傳或荷爾蒙因素引起的頭髮生長週期失調。在每種情況下,頭髮纖維和錨點會變弱。日復一日,頭髮看起來稀疏,頭皮變得明顯,從根部開始變得越來越細。因此,需要使用適當的治療方法來增強頭髮,以減緩其脫落並刺激生長。
Individual hair has a life cycle of 2 to 6 years and renews itself throughout life. It is therefore normal to lose between 100 and 200 hairs per day depending on the season. Beyond that, hair loss is abnormal and should be addressed with a treatment adapted to each case.
Thinning hair results from a particular event or a dysregulation of the hair cycle due to hereditary or hormonal factors. In each case, the hair fiber and anchor weaken. Day after day, the hair looks sparse, the scalp becomes visible and the hair becomes thinner from the root.
It becomes necessary to fortify them with an adapted treatment in order to slow down their loss and stimulate their growth.
Fortify shampoo含有93%天然成分,其純素配方不含硫酸鹽和矽靈。
主要天然活性成分:
瓜拉那:激活、增強纖維並促進生長。
蓖麻提取物:改善頭皮的血液循環並激活頭髮生長。Foritfy shampoo contains 93% naturally derived ingredients. Its vegan formula is sulphate-free and silicone-free.
Principal natural active ingredients:
Guarana: energises, strengthens the fibre and stimulates growth
Ricinus extract: improves blood circulation in the scalp and activates hair growth.
Ingredients :
AQUA/WATER/EAU, SODIUM LAUROYL GLUTAMATE, DECYL GLUCOSIDE, SODIUM METHYLCOCOYL TAURATE, SODIUM COCOAMPHOACETATE, DIGLYCERIN, CITRIC ACID, PROPYLENE GLYCOL, HYDROXYPROPYL STARCH PHOSPHATE, PARFUM (FRAGRANCE), GUAR HYDROXYPROPYLTRIMONIUM CHLORIDE, ACRYLATES/C10-30 ALKYL ACRYLATE CROSSPOLYMER, SODIUM BENZOATE, XANTHAN GUM, ETHYLHEXYLGLYCERIN, MENTHYL PCA, RICINUS COMMUNIS (CASTOR) SEED OIL, GLYCERIN, MENTHOL, LIMONENE, SODIUM HYDROXIDE, DIPROPYLENE GLYCOL, PAULLINIA CUPANA SEED EXTRACT, TOCOPHEROL
The list of ingredients may be subject to modifications, we advise you to check the list appearing on the purchased product.Texture:
Transparent gel
Fragrance:
Fresh mint with light lemon notes
Share
View full details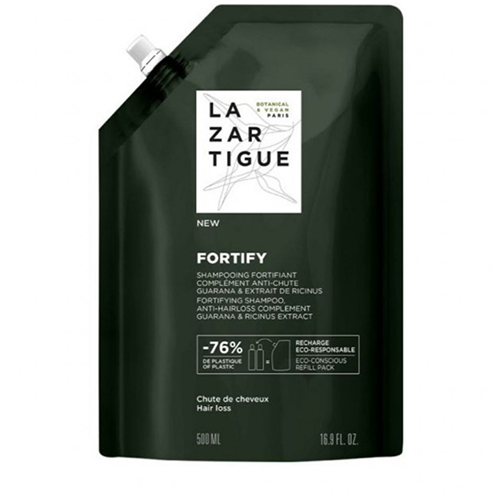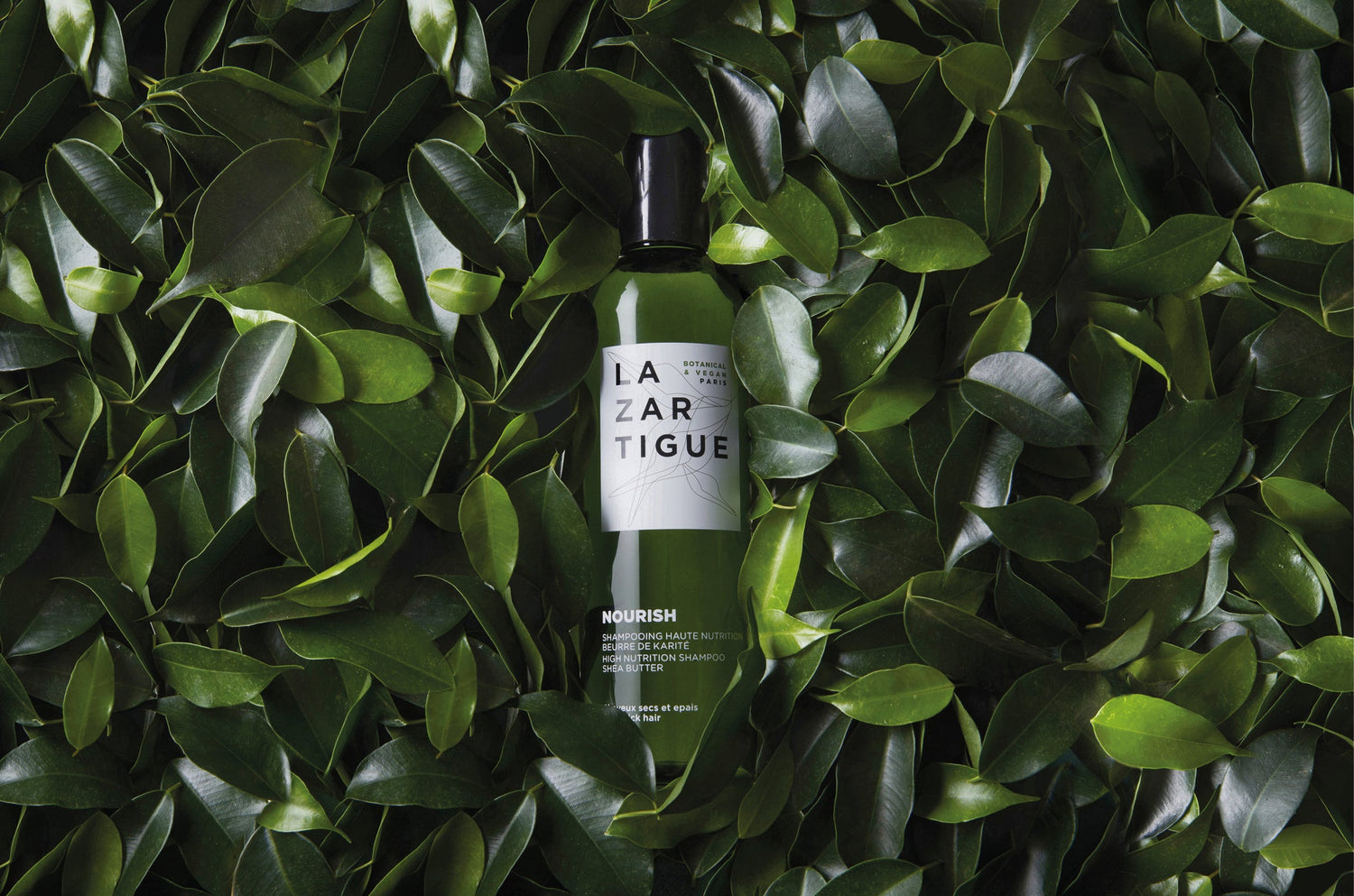 LAZARTIGUE, THE RENEWAL
Jean-François Lazartigue, a visionary '60s hairdresser, is one of the first to recognize the notable virtues of botanical ingredients on the hair health and to offer personalized haircare treatments. Today, we continue to embody his passion and values through our products. Our promise remains the same: expert and green hair care for naturally beautiful hair.