Regular price
Sale price
HK$268.00
Unit price
per
Sale
Sold out
Purify Shampoo 使用蜂膠的吸收能力來對抗頭皮皮脂過多並具有油膩傾向。由 94% 的天然成分組成,它可以淨化頭皮而不傷害頭皮。你的頭髮很輕,很快就不會再油膩了。
這款具有淨化特性的洗髮水利用白土的吸收力來對抗具有油脂傾向的頭皮皮脂過多。由 95% 的天然成分組成,它可以淨化頭皮而不會損壞頭皮。你的頭髮很輕,重新變灰的速度較慢。
如果皮脂對頭皮的平衡至關重要,那麼在過度生產的情況下,它會窒息它並使根部發亮,外觀特別難看。皮脂腺的這種過度活躍可能是由於遺傳或荷爾蒙因素。它也可能是由於高脂肪和含糖的飲食、過於頻繁的洗滌或某些大氣條件(如污染或空調)的結果。無論如何,我們建議您遵循有針對性的方案來溫和淨化頭皮,同時長期調節皮脂分泌。如果洗髮當天頭髮油膩,請選擇適合油性頭皮的護理。如果第二天頭髮油膩,請選擇油性頭皮的常規方法。為了溫和地淨化油性頭皮,Lazartigue Purify 洗髮水富含白粘土。白粘土是一種強大的天然礦物,以其吸水性而聞名。它消除了堵塞頭皮毛孔的雜質和毒素。淨化,白粘土作為皮脂調節劑來對抗多餘的皮脂。90%:頭髮很輕*。 80% :讓您的洗髮水間隔*。 80%:頭髮重新變灰的速度較慢*。
Purify Shampoo uses the absorbent power of propolis to fight against the excess of sebum of the scalp with greasy tendency. Composed with 94% of natural ingredients, it purifies the scalp without attacking it. Your hair is light and re-greasy less quickly.
This shampoo with purifying properties uses the absorbing power of white clay to fight against the excess of sebum of the scalp with fatty tendency. Composed of 95% natural ingredients, it purifies the scalp without damaging it. Your hair is light and regrays less quickly.
Purify Shampoo contains 95% ingredients of natural origin. 
Its vegan formula is sulfate and silicone free.
Main natural active ingredients :
- White clay: Powerful natural mineral active, white clay is known for its absorbent properties. 
INCI:
AQUA/WATER/EAU, SODIUM LAUROYL GLUTAMATE, DECYL GLUCOSIDE, PROPANEDIOL, SODIUM COCOAMPHOACETATE, CITRIC ACID, PROPYLENE GLYCOL, CAPRYLYL/CAPRYL GLUCOSIDE, ACRYLATES/C10-30 ALKYL ACRYLATE CROSSPOLYMER, PARFUM (FRAGRANCE), XANTHAN GUM, GUAR HYDROXYPROPYLTRIMONIUM CHLORIDE, KAOLIN, SODIUM BENZOATE, POLYGLYCERYL-3 COCOATE, ETHYLHEXYLGLYCERIN, POLYGLYCERYL-10 LAURATE, GLYCERIN, LIMONENE, HEXYL CINNAMAL, SODIUM HYDROXIDE, EPILOBIUM FLEISCHERI EXTRACT, TOCOPHEROL, POTASSIUM SORBATE
The list of ingredients may be subject to change, we advise you to check the list on the purchased product.
Texture :
Transparent gel
ECO-DESIGN & RECYCLING
The packaging of your Purify shampoo is environmentally friendly: 
- 98% recycled* and 100% recyclable** bottle
- Screen-printed bottle, no plastic label
*2% dyes and inks.
Before application, brush the hair while it is still dry to detangle and eliminate impurities, thus amplifying the action of the shampoo. Apply the product to wet hair and distribute it throughout the hair. Gently massage to transform the gel texture into a mousse, then rinse thoroughly with water.
Accustomed to sulfate-based shampoos, your scalp will tend to continue to re-grease quickly after the first few uses of this shampoo. Before you can fully enjoy its natural benefits, it will take about four applications.
Share
View full details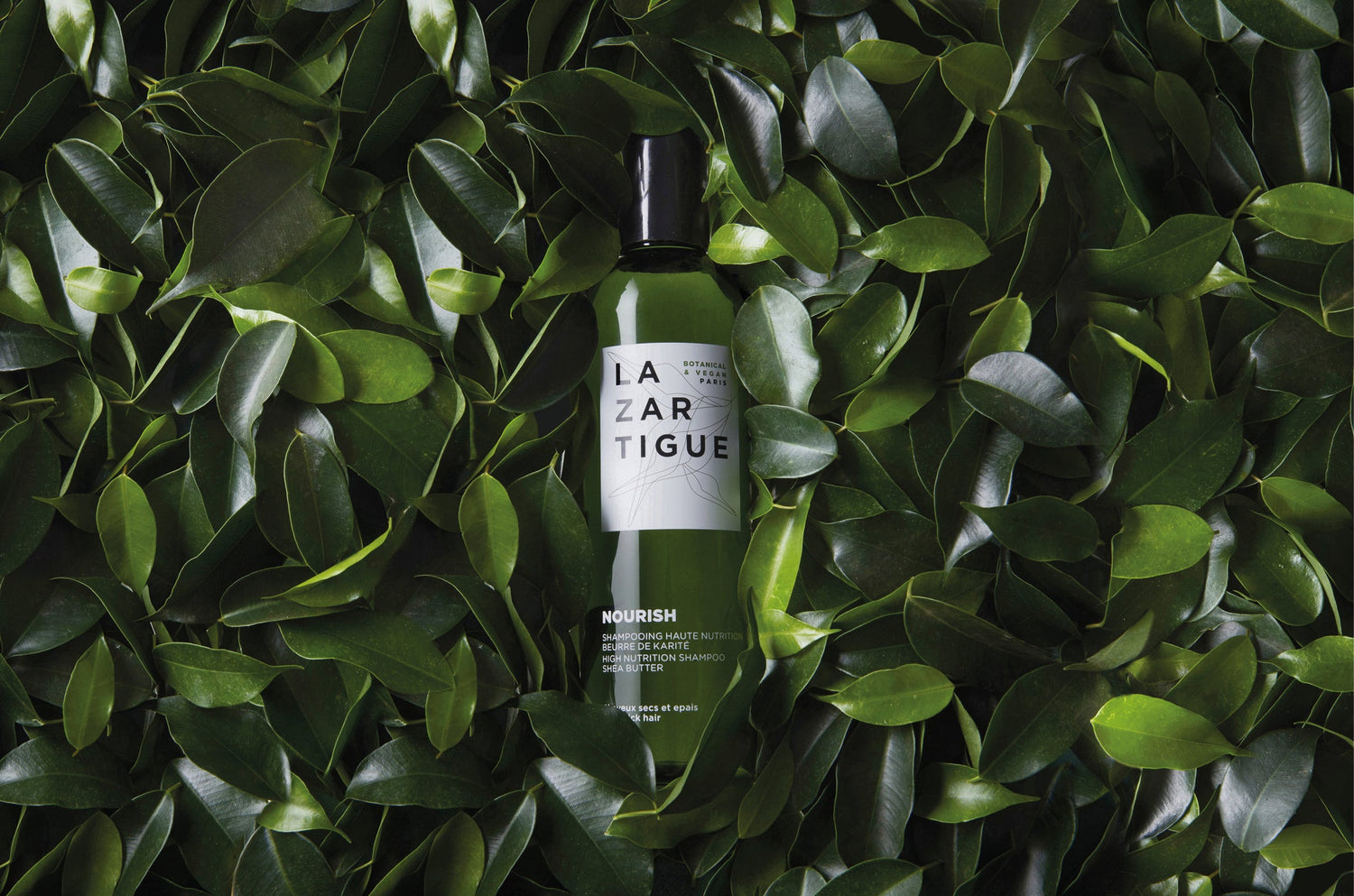 LAZARTIGUE, THE RENEWAL
Jean-François Lazartigue, a visionary '60s hairdresser, is one of the first to recognize the notable virtues of botanical ingredients on the hair health and to offer personalized haircare treatments. Today, we continue to embody his passion and values through our products. Our promise remains the same: expert and green hair care for naturally beautiful hair.