Regular price
Sale price
HK$268.00
Unit price
per
Sale
Sold out
這款洗髮水含果酸,可強力淨化頭皮。它可減少頭皮皮脂的產生。使頭髮恢復豐盈和輕盈。
雖然皮脂對於頭皮的平衡至關重要,但如果生產過多,它會使頭皮窒息並使根部發亮,並具有特別不吸引人的光澤外觀。皮脂腺的這種過度活躍可能是由於遺傳或荷爾蒙因素。它也可能是高脂肪和高糖飲食、過度洗滌或某些大氣條件(如污染或空調)的結果。我們推薦有針對性的方案來溫和地淨化頭皮,持續地調節皮脂腺的產生。
專為在洗髮後變得油膩的頭髮而設計,我們的果酸超淨化洗髮水可深層淨化頭皮。果酸可作為溫和的去角質劑,溫和地清洗頭皮。從第一次使用開始,頭皮就得到了明顯的淨化和再氧化。皮脂的產生持續減少,頭髮恢復體積和輕盈。
This shampoo, enriched with fruit acids, intensely purifies the scalp. It acts like a gentle peeling and reduces sebum production. Hair regains volume and lightness.
While sebum is essential for the balance of the scalp, in case of overproduction it can asphyxiate it and leave the roots shiny with a particularly unattractive shiny appearance. This hyperactivity of the sebaceous glands may be due to hereditary or hormonal factors. It can also be the consequence of a high-fat and high-sugar diet, excessive washing or certain atmospheric conditions such as pollution or air conditioning.
In any case, we recommend a targeted protocol to gently purify the scalp while sustainably regulating sebaceous production. If hair becomes greasy on the day of shampooing, choose a care product that is adapted to very oily roots. If your hair becomes greasy the next day, choose a routine for oily roots.
Purify Extra Shampoo is composed of 92% natural ingredients.
Its vegan formula is sulfate and silicone free.
Main natural active ingredients:
- Fruit acids: cleanse the scalp and fight against excess sebum.
INCI: 
AQUA/WATER/EAU, SODIUM LAUROYL GLUTAMATE, COCAMIDOPROPYL BETAINE, DECYL GLUCOSIDE, DIGLYCERIN, PROPYLENE GLYCOL, CITRIC ACID, HYDROXYPROPYL STARCH PHOSPHATE, ACRYLATES/C10-30 ALKYL ACRYLATE CROSSPOLYMER, PROPANEDIOL, PARFUM (FRAGRANCE), GLYCERIN, SODIUM BENZOATE, XANTHAN GUM, CASSIA HYDROXYPROPYLTRIMONIUM CHLORIDE, SODIUM LACTATE, ETHYLHEXYLGLYCERIN, GLYCOLIC ACID, SUCROSE, UREA, SODIUM CITRATE, SODIUM HYDROXIDE, MALIC ACID, TARTARIC ACID, TOCOPHEROL
The list of ingredients may be subject to change, we advise you to check the list on the purchased product.
Texture :
Ultra-fresh transparent gel
Perfume :
Freshness of aloe sap enhanced with fruity notes
Detangle dry hair before application. Wet hair thoroughly. Spread over all the hair, then massage in to work up a foam. Rinse thoroughly with water.
Share
View full details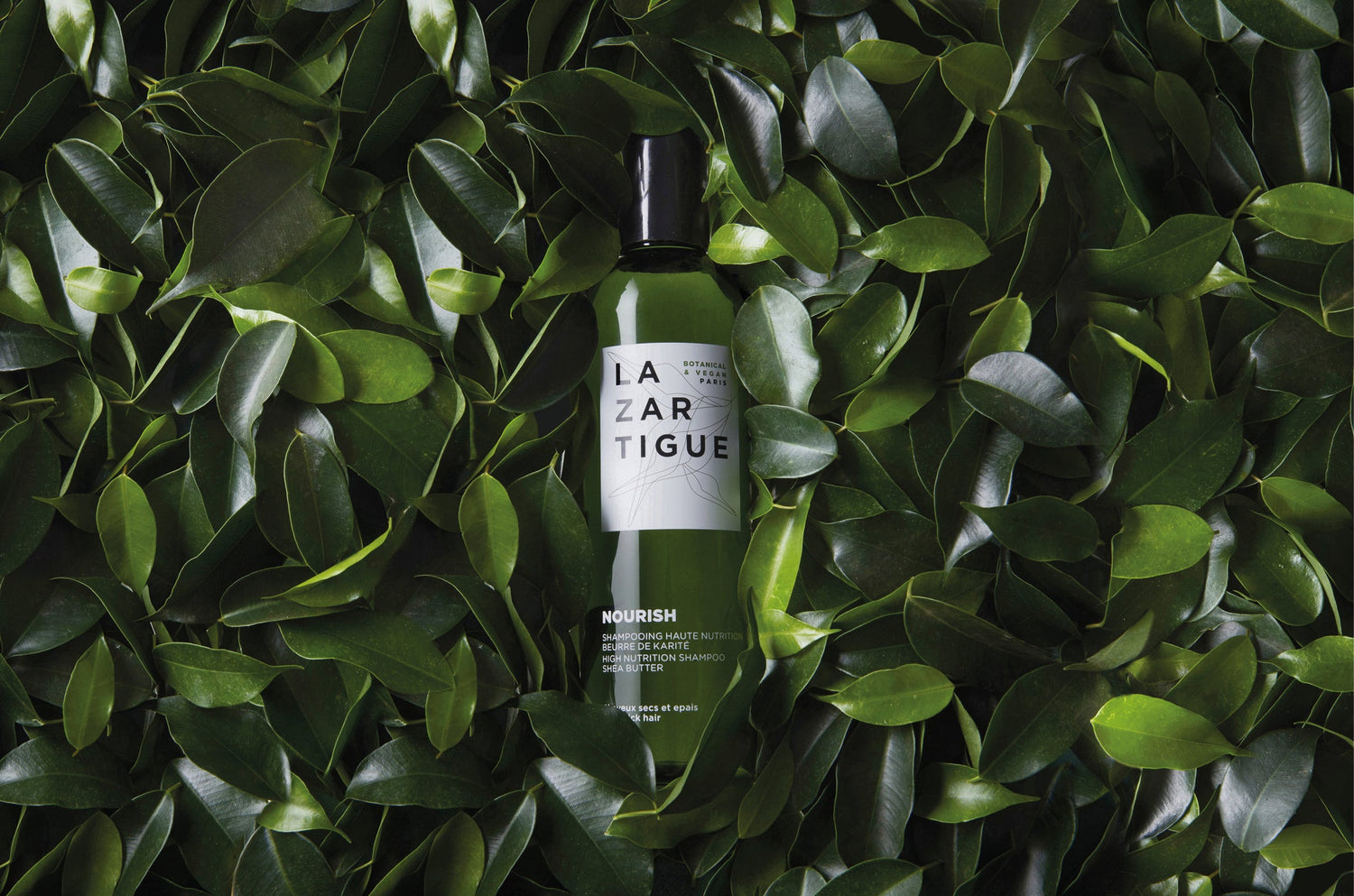 LAZARTIGUE, THE RENEWAL
Jean-François Lazartigue, a visionary '60s hairdresser, is one of the first to recognize the notable virtues of botanical ingredients on the hair health and to offer personalized haircare treatments. Today, we continue to embody his passion and values through our products. Our promise remains the same: expert and green hair care for naturally beautiful hair.