Regular price
Sale price
HK$278.00
Unit price
per
Sale
Sold out
這款洗髮水富含乳木果油,可強烈滋養和軟化纖維。頭髮更容易梳理,持久有紀律,柔軟而有光澤。
當頭髮在生長時,頭皮如果沒有吸收足夠的皮脂腺分泌物,頭髮就會變得乾燥。其通常用作保護屏障的水脂膜隨後被削弱。在這種狀態下,頭髮鱗片張開,產生一種頭髮粗糙的感覺。此外,污染、陽光、反复梳理頭髮或經常使用直發器等外部因素,也會使這種現象惡化。缺乏基本脂質,頭髮粗糙,光澤失去光澤。細而乾燥的頭髮需要適當的滋養護理,使用過多的頭髮產品會使頭髮變重並導致頭髮體積減少。
為了對抗干燥和濃密頭髮的基本脂質缺乏症,純素滋養洗髮水通過帶來高天然脂質濃度而不削弱頭髮來清潔頭髮,這要歸功於乳木果油和巴巴蘇油的超滋養功效。其流暢而豐富的質地和美味的香味包裹著頭髮纖維,瞬間軟化它。即使是最乾燥的頭髮也會恢復柔軟和光澤。
This shampoo, enriched with shea butter, intensely nourishes and softens the fibre. Hair is easier to detangle, lastingly disciplined, soft and shiny.
Hair becomes dry when it has not received enough sebaceous secretions from the scalp when it grew. Its hydrolipidic film, which normally acts as a protective barrier, is then weakened. In such a state, the hair scales open, creating a feeling of rough hair. In addition, external factors such as pollution, sun, repeated brushing or regular use of hair straighteners can worsen this phenomenon. Lacking in fundamental lipids, the hair is coarse, its radiance tarnished. It requires a highly nourishing care to be properly hydrated, repaired and to regain its suppleness.
Nourish Shampoo contains 93% naturally derived ingredients. Its vegan formula is sulphate-free and silicone-free.
Principal natural active ingredients:
- Shea and babassu butters: an ultra-rich duo that intensely nourishes the hair fibre.
- Coconut oil: softens the hair fibre thanks to the richness of its fatty acids.
SHEA BUTTER: BUTYROSPERMUM PARKII (SHEA BUTTER) EXTRACT.
Ingredients:
AQUA/WATER/EAU, SODIUM LAUROYL GLUTAMATE, DECYL GLUCOSIDE, DIGLYCERIN, SODIUM METHYL COCOYL TAURATE, SODIUM COCOAMPHOACETATE, PROPANEDIOL, DICAPRYLYL CARBONATE, PROPYLENE GLYCOL, CITRIC ACID, PARFUM (FRAGRANCE), KAOLIN, GUAR HYDROXYPROPYLTRIMONIUM CHLORIDE, ACRYLATES/C10-30 ALKYL ACRYLATE CROSSPOLYMER, XANTHAN GUM, SODIUM BENZOATE, GLYCERIN, ETHYLHEXYLGLYCERIN, SODIUM HYDROXIDE, BUTYROSPERMUM PARKII (SHEA BUTTER) EXTRACT, POTASSIUM SORBATE, TOCOPHEROL
The list of ingredients may be subject to modifications, we advise you to check the list appearing on the purchased product.
Texture:
Fluid cream
Fragrance:
Yarrow with roasted macadamia seeds
Wet hair thoroughly. Spread over all the hair, then massage in to work up a foam. Rinse. In case of contact with eyes, rinse.
Share
View full details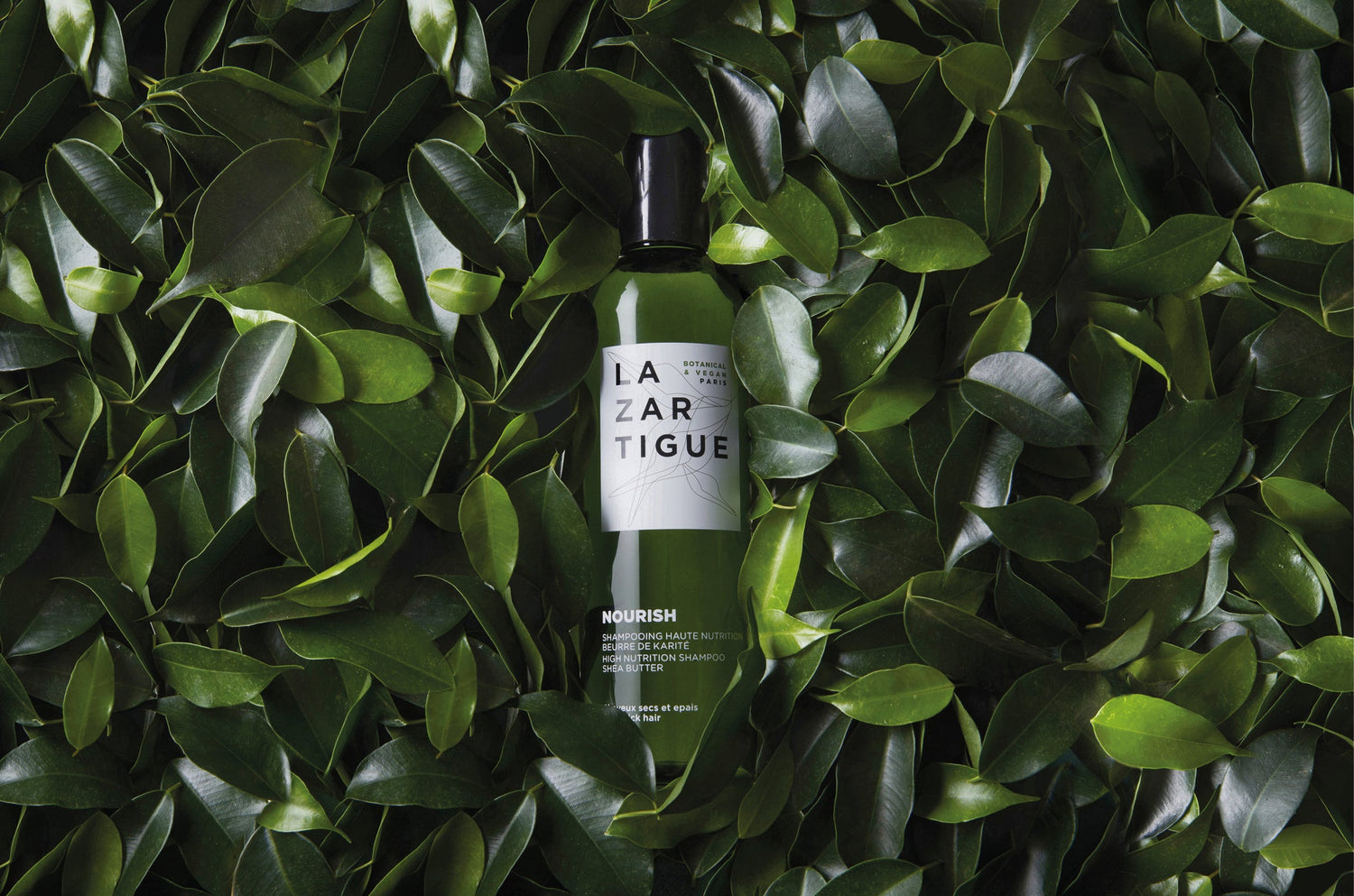 LAZARTIGUE, THE RENEWAL
Jean-François Lazartigue, a visionary '60s hairdresser, is one of the first to recognize the notable virtues of botanical ingredients on the hair health and to offer personalized haircare treatments. Today, we continue to embody his passion and values through our products. Our promise remains the same: expert and green hair care for naturally beautiful hair.