Regular price
Sale price
HK$628.00
Unit price
per
Sale
Sold out
這款含有大豆油的頭髮護理面膜,滋養頭髮的同時使其感覺輕盈。其柔滑的質地能夠覆蓋頭髮纖維而不使其變得沉重。頭髮得到加強和恢復活力,恢復了其柔軟度和流暢度。
This mask, enriched with soy oil, nourishes hair while leaving it feeling light. Its velvety texture coats the fibre without weighing it down. Hair is strengthened and revitalised, recovering its suppleness and fluidity.
當頭髮生長時,如果沒有從頭皮中得到足夠的皮脂分泌物,頭髮就會變得乾燥。它的水脂膜通常作為保護屏障,但此時會變得脆弱。在這種情況下,頭髮鱗片打開,感覺毛躁。此外,污染、陽光、反覆梳理或經常使用拉直器等外部因素會加劇這種現象。由於缺乏基本脂質,頭髮變得粗糙,光澤減弱。幼細乾燥的頭髮需要適當的滋養護理,因為過度豐富的產品會使頭髮變得沉重,並造成脫髮。
Hair becomes dry when it has not received enough sebaceous secretions from the scalp when it grew. Its hydrolipidic film, which normally acts as a protective barrier, is then weakened. In such a state, the hair scales open, creating a feeling of rough hair. In addition, external factors such as pollution, sun, repeated brushing or regular use of hair straighteners can worsen this phenomenon. Lacking in fundamental lipids, the hair is coarse, its radiance tarnished. Fine and dry hair requires an appropriate nourishing care as the application of excessively rich products can weigh it down and cause a loss of hair volume.
「Nourish-Light Mask」含有92%天然成分,其純素配方不含硫酸鹽和矽靈。
主要天然活性成分:
大豆油:滋養和加強頭髮纖維,不使其變得沉重。
大豆油:大豆(SOYBEAN)油。Nourish-Light mask contains 92% naturally derived ingredients. Its vegan formula is sulphate-free and silicone-free.
Principal natural active ingredients:
Soy oil: nourishes and strengthens the hair fibre without weighing it down.
SOY OIL: GLYCINE SOJA (SOYBEAN) OIL.Ingredients:
AQUA/WATER/EAU, BEHENTRIMONIUM CHLORIDE, CETEARYL ALCOHOL, GLYCERIN, DICAPRYLYL CARBONATE, GLYCINE SOJA (SOYBEAN) OIL, CETEARETH-33, CETYL ALCOHOL, HYDROGENATED COCONUT OIL, MYRETH-3 MYRISTATE, ORBIGNYA OLEIFERA SEED OIL, ISOPROPYL ALCOHOL, PARFUM (FRAGRANCE), GLYCERYL STEARATE, PEG-100 STEARATE, SODIUM BENZOATE, TOCOPHEROL, CITRIC ACID, POTASSIUM SORBATE, TETRASODIUM EDTA, LIMONENE, LINALOOL, HYDROGENATED LECITHIN
The list of ingredients may be subject to modifications, we advise you to check the list appearing on the purchased product.
Texture:
Rich and smooth cream
Fragrance:
An enveloping fragrance with floral, rich and woody notes
Share
View full details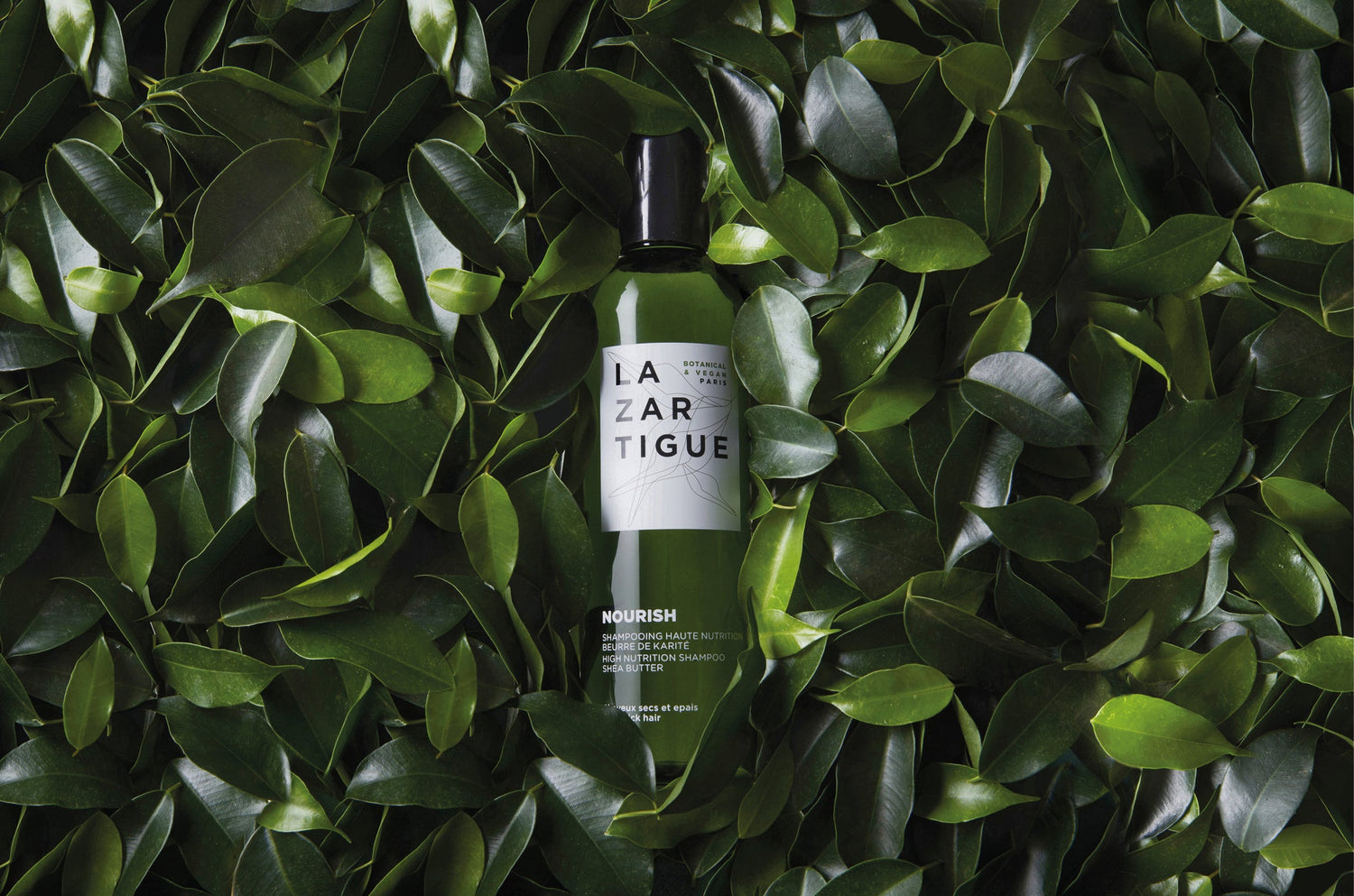 LAZARTIGUE, THE RENEWAL
Jean-François Lazartigue, a visionary '60s hairdresser, is one of the first to recognize the notable virtues of botanical ingredients on the hair health and to offer personalized haircare treatments. Today, we continue to embody his passion and values through our products. Our promise remains the same: expert and green hair care for naturally beautiful hair.