Regular price
Sale price
HK$628.00
Unit price
per
Sale
Sold out
富含Capixyl(一種仿生肽和紅三葉草提取物的複合物)和 Neutrazen(一種舒緩活性成分),強韌頭髮精華液可強化頭髮並減緩暫時性脫髮。頭髮變得比以前更強壯、更有抵抗力。不油膩,快乾。
每根頭髮的生命週期為 2 至 6 年,並在整個生命週期中不斷生長。于不同的季節,每天可掉 100 到 200 根頭髮。如多于此數目脫髮便屬不正常。壓力、疲勞、懷孕或疾病可引至大量脫髮,此脫髮是反應性的。缺乏營養會削弱頭髮纖維。含維生素的洗髮水才能刺激頭皮來減緩脫髮,同時為脆弱的頭髮提供健康生長所需的營養。改善頭皮血液循環,刺激頭髮生長。
為了減緩反應性脫髮,Lazartigue Stronger 頭髮精華液含有兩種獨特的植物複合物和 100% 純素。 CapixylTM 從紅三葉草中提取,直接作用於新毛囊的干細胞,以增加它們的體積,從而加強它們的錨定。NeutrazenTM 具有抗炎特性,可最佳滲透頭皮並舒緩頭皮。它治療在壓力、荷爾蒙失調或季節性變化期間導致脫髮的頭皮過敏。頭髮變得更強壯,更有抵抗力。
Enriched with Capixyl, a complex of a biomimetic peptide and red clover extract, and Neutrazen, a soothing active ingredient, STRONGER HAIR SERUM strengthens hair and slows down temporary hairloss. Hair grows stronger and more resistant than before. No greasy effect, quick to dry.
Individual hair has a life cycle of 2 to 6 years and renews itself throughout life. It is therefore normal to lose between 100 and 200 hairs per day depending on the season. Beyond that, hair loss is abnormal and should be addressed with a treatment adapted to each case.
If you lose your hair massively and suddenly following a particular event such as stress, fatigue, pregnancy or illness, the hair loss is reactional. A punctual deficiency of microcirculation in the scalp often coupled with a nutritional deficiency weakens the hair fiber. You notice more hair on the pillow, when showering, on the brush...
Only a targeted vitamin-enriched treatment can slow down hairloss by stimulating the scalp while providing weakened hair with the nutrients it needs to grow healthy.
Stronger Hair Serum contains 95% ingredients of natural origin. Its vegan formula is sulphate-free and silicone-free.
Principal natural active ingredients:
- CapixylTM: a patented complex of biomimetic peptides extracted from red clover which helps create the right environment for growth and resistance of healthy hair
and increases the size of hair follicles.
- NeutrazenTM: a patented neurocosmetic with natural anti-inflammatory properties.
Ingredients :
AQUA/WATER/EAU, PROPANEDIOL, BUTYLENE GLYCOL, POLYSORBATE 20, CAPRYLYL/CAPRYL GLUCOSIDE, PENTYLENE GLYCOL, CELLULOSE GUM, METHYL DIISOPROPYL PROPIONAMIDE, SODIUM BENZOATE, Perfume (FRAGRANCE), POLYGLYCERYL-3 COCOATE, GLYCERIN, POLYGLYCERYL-10 LAURATE, DISODIUM EDTA, CITRIC ACID, INULIN, XANTHAN GUM, POTASSIUM SORBATE, CELLULOSE, FRUCTOSE, GLUCOSE, DAUCUS CAROTA SATIVA (CARROT) ROOT EXTRACT, LIMONENE, CARAMEL, DEXTRAN, LINALOOL, ACETYL TETRAPEPTIDE-3, TRIFOLIUM PRATENSE (CLOVER) FLOWER EXTRACT, PALMITOYL TRIPEPTIDE-8
The list of ingredients may be subject to modifications, we advise you to check the list appearing on the purchased product.
Texture :
Slightly rosy transparent gel with no oily finish.
Note : Due to the presence of natural colorants, the formula may discolor over time. In no way does this impact the effectiveness of the product..
Share
View full details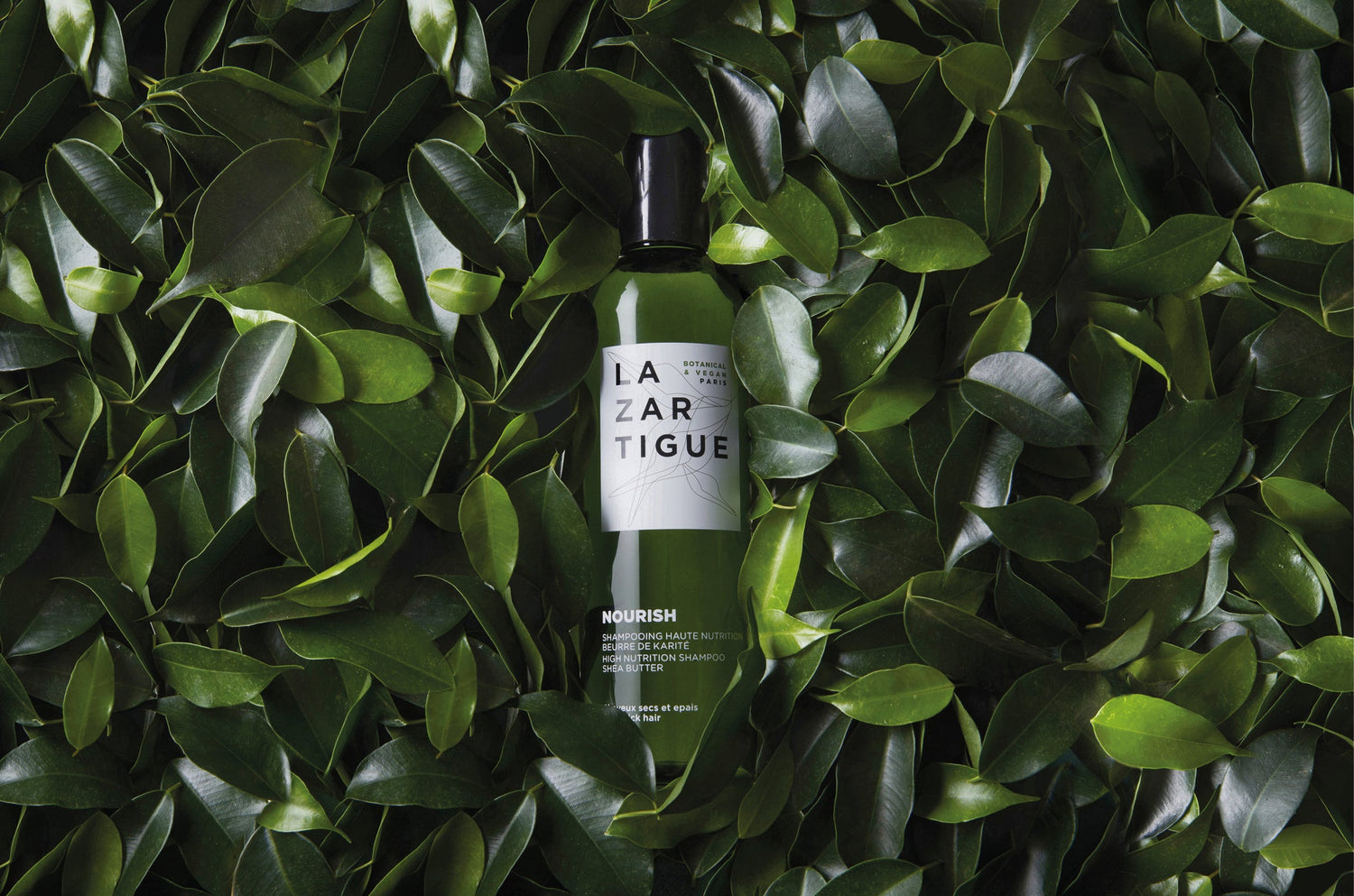 LAZARTIGUE, THE RENEWAL
Jean-François Lazartigue, a visionary '60s hairdresser, is one of the first to recognize the notable virtues of botanical ingredients on the hair health and to offer personalized haircare treatments. Today, we continue to embody his passion and values through our products. Our promise remains the same: expert and green hair care for naturally beautiful hair.